Our team couldn't be happier with the latest changes to therapyzen's client intake and portal which we're calling Client Intake 2.0. We're pretty confident that this update will streamline your client intake process drastically by doing away with the necessity of providing downloadable versions of your client intake paperwork. Now you can create your own custom forms or select from our provided library of form templates to give you a head start on configuring your intake wizard.
Here's a quick glance at the highlights of the new intake and portal tools
The New Custom Form Builder
Use simple drag-and-drop to select from our library of common web-form elements. Once dragged onto your form, you can edit attributes such as the label, required field, placeholder, help text, and character limit. Use drag-and-drop to also arrange your form elements in the order that you prefer.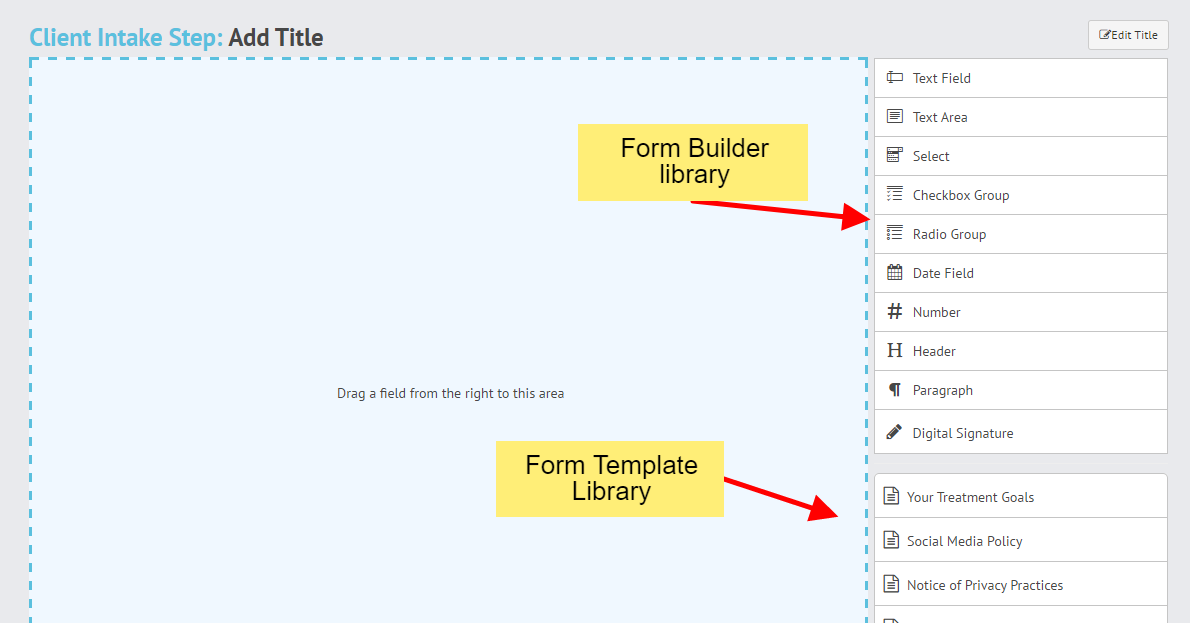 Use Form Builder Templates
If you don't want to build your forms from scratch, simply use our library of industry-approved templates. Our library includes commonly used forms such as; Notice of Privacy Practices, Treatment Goals, Social Media Policy, Authorization of Release, and more. Once you select a template, you'll want to customize them by adding your own personal touches and practice details.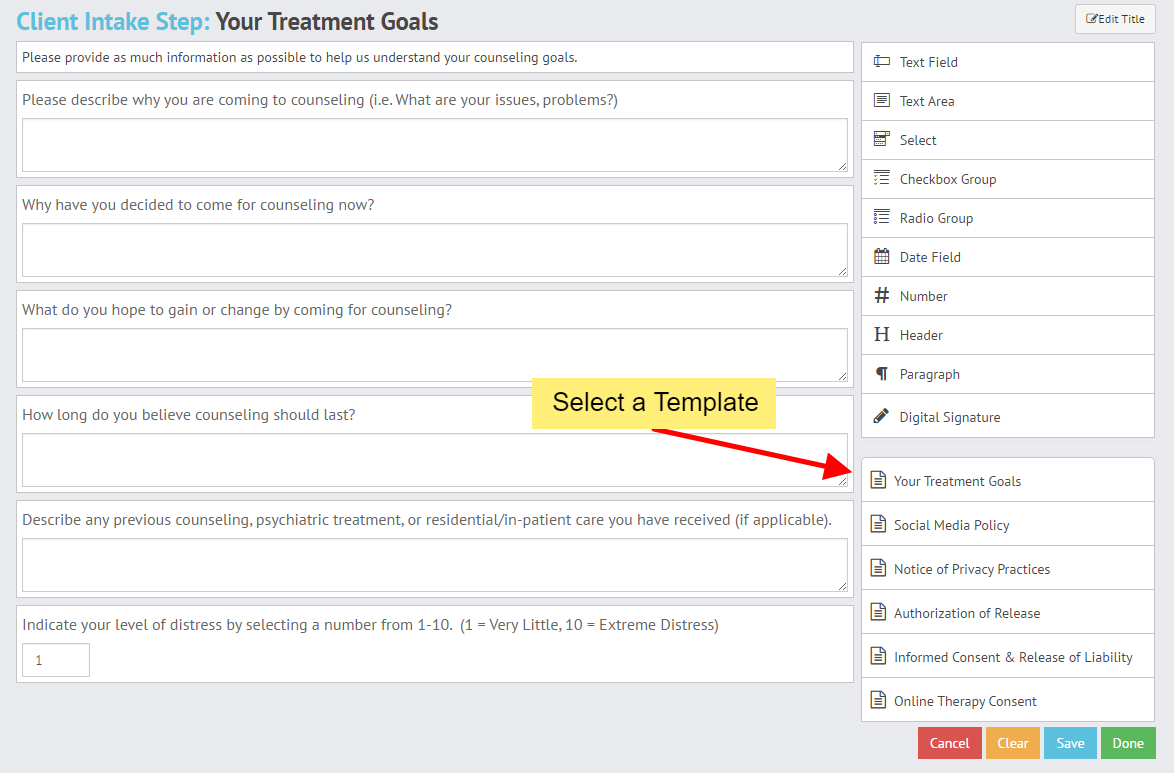 Configure the Intake Wizard Forms and Layout
Once you have your custom forms created, easily configure the order in which they are displayed in the client intake wizard. Your custom forms will co-mingle with TherapyZen's system intake forms that you can turn on or off for additional customizing of your intake wizard.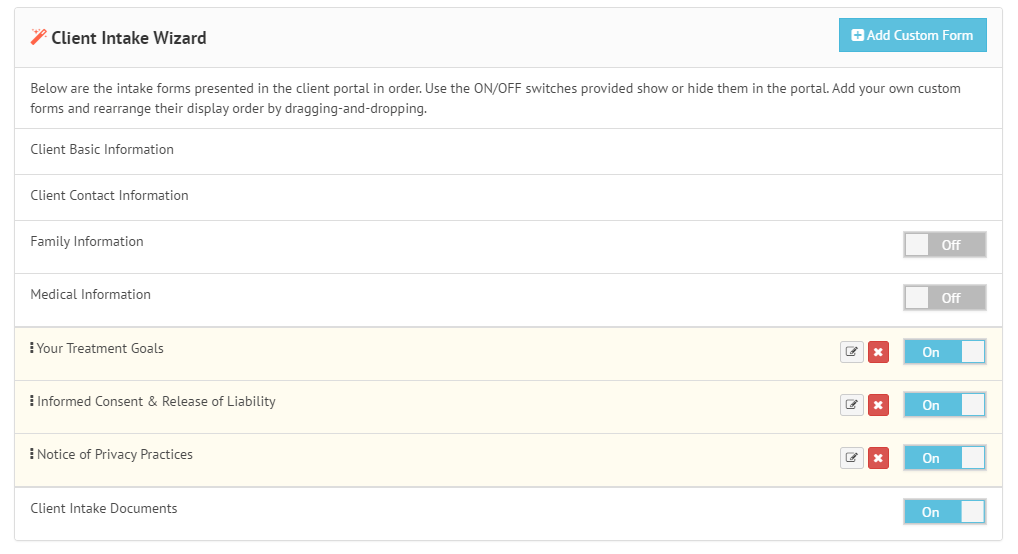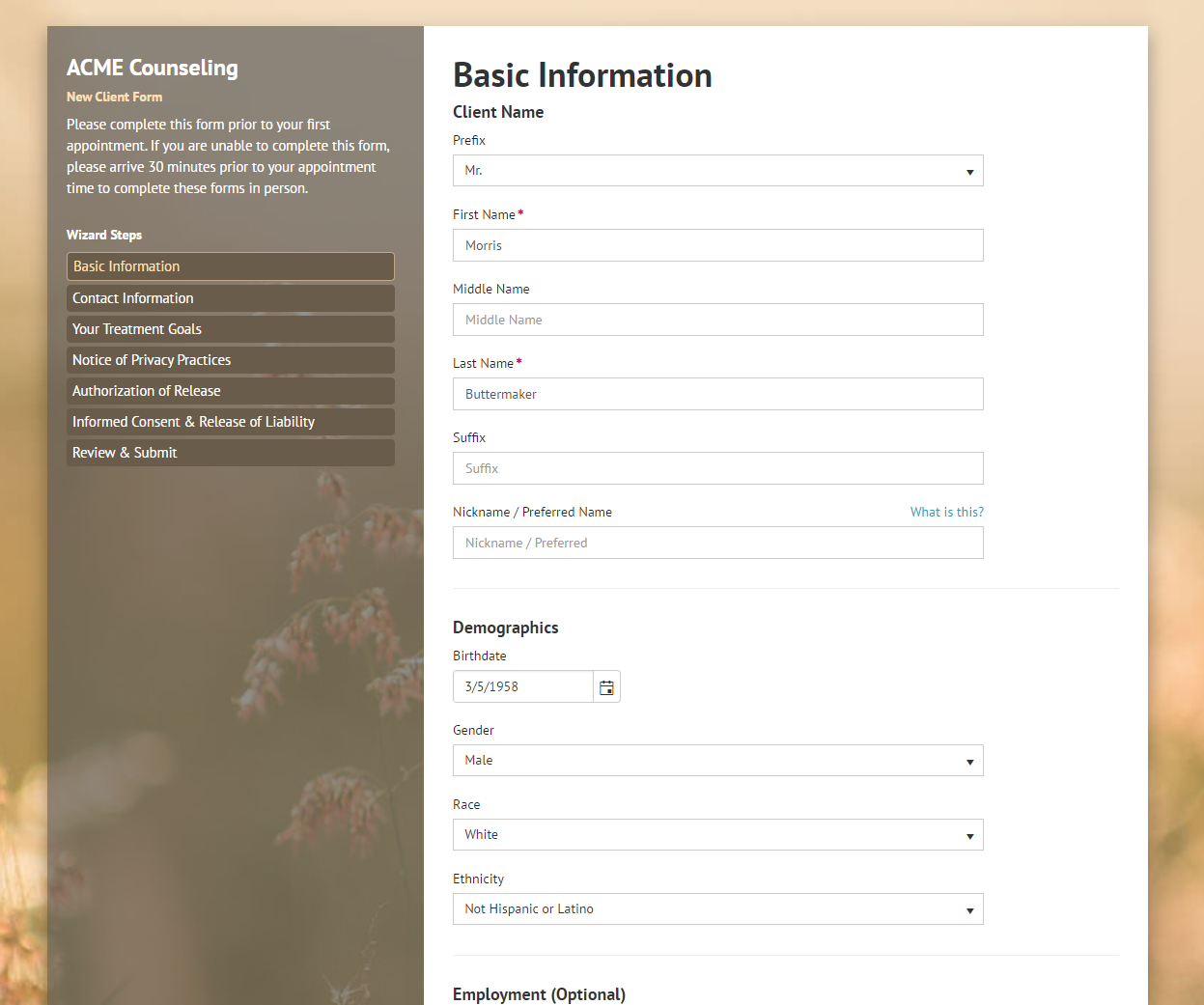 Get Digital Signatures
Add a digital signature field to any of your custom forms. Whether your intake includes legal documents or basic client information, insert a digital signature with ease.
Client Intake Review and Print
Once your client has completed their intake, you'll be notified by system notification and by email. Navigate to the client record where you can review the completed intake and print a well-formatted version of the completed documents.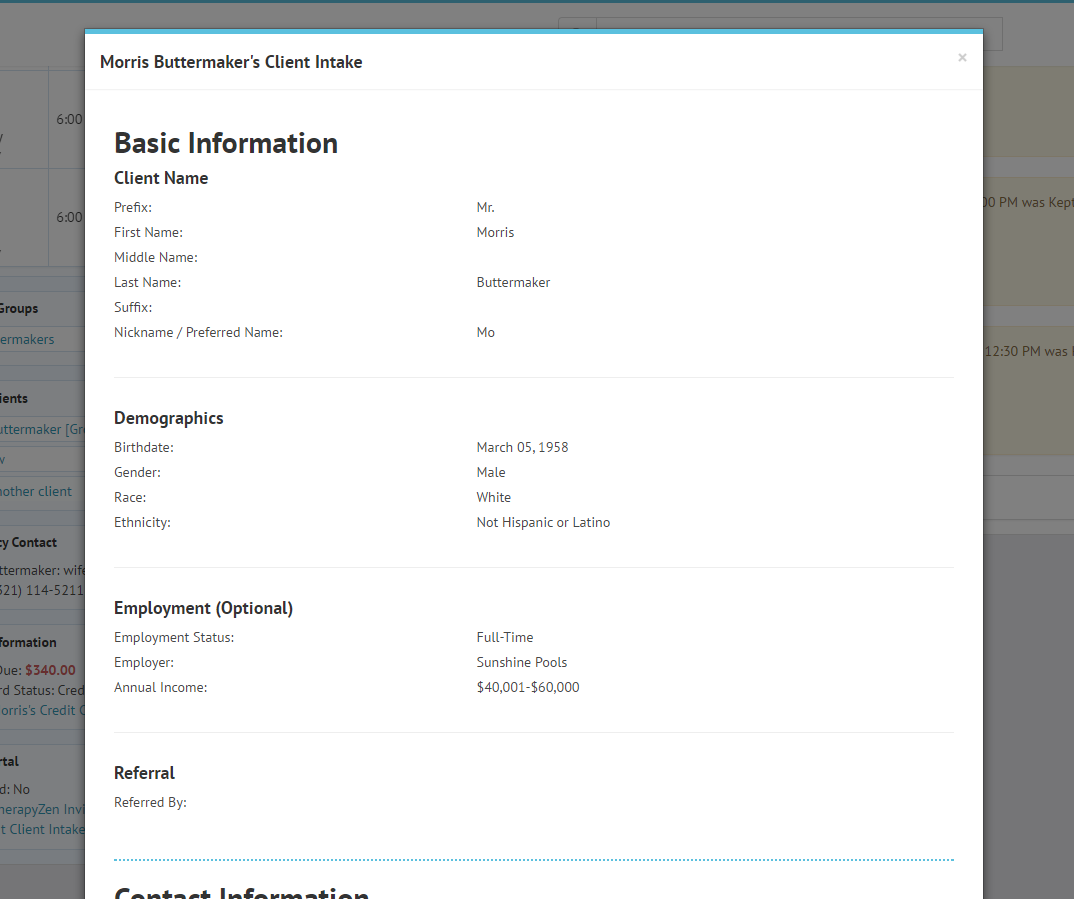 Client Portal Makeover
While we always liked the design of our client portal, we took this opportunity to make a few design improvements. Your clients will enjoy our beautiful portal!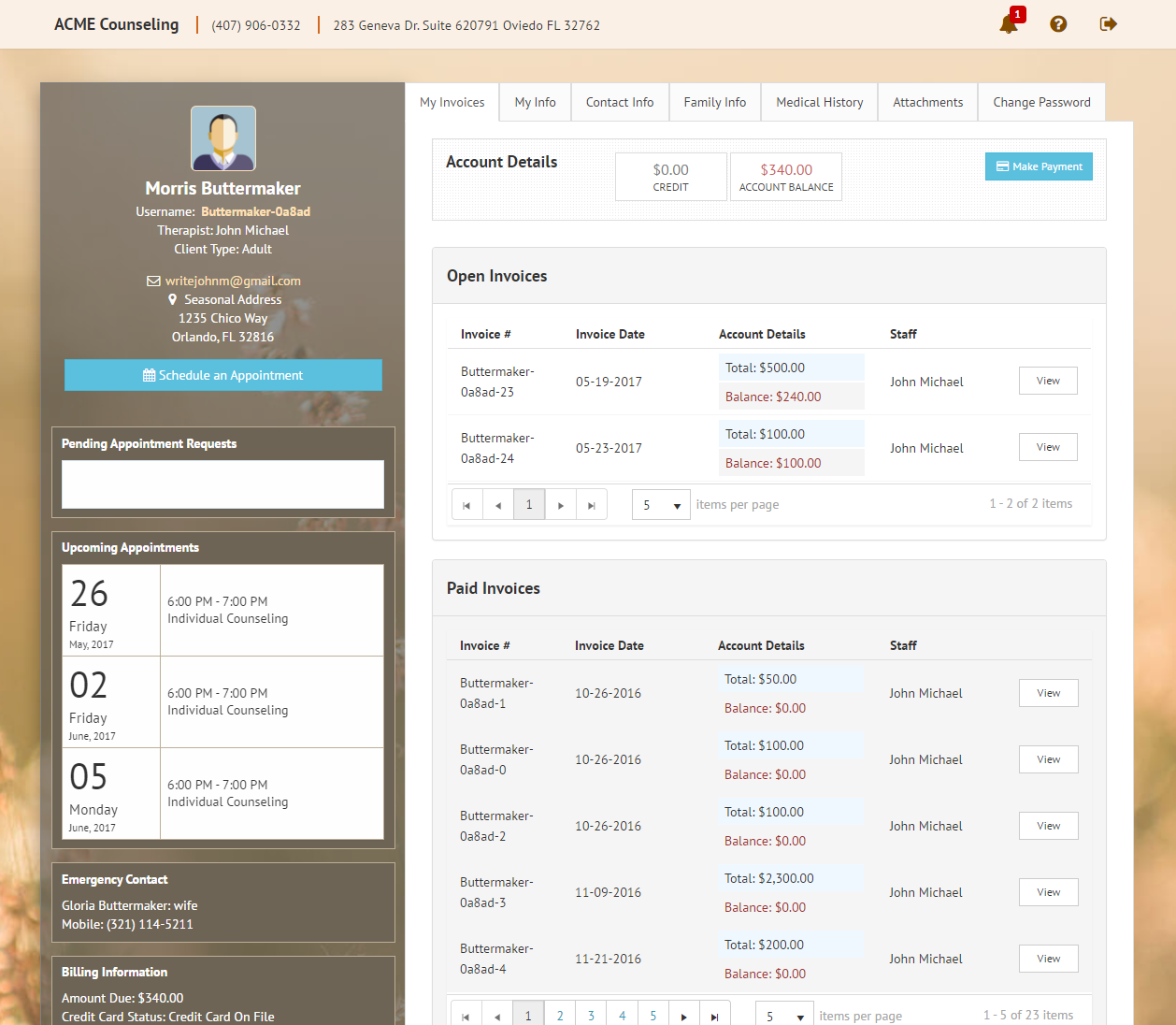 We hope you make the most of Client Intake 2.0 and we've already got ideas brewing for the future thanks to the feedback and suggestions of our users.