Custom Client Portal Forms and 3rd Party Telehealth in Therapyzen
We've been working hard to bring you more features to help run your practice with ease. Whether you're a solo clinician running the entire show or a group practice administrator, you'll be happy to see some of these recent additions to therapyzen.
Custom Client Portal Forms
You spoke and we listened! You can now create editable forms for your clients to complete in the portal. Using the same simple form builder you already use for intakes and custom note templates, you can now create and assign forms to your clients to be completed online. Also, get notified when clients complete their forms and they are ready for review. Watch our tutorial on YouTube >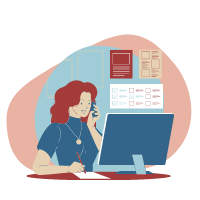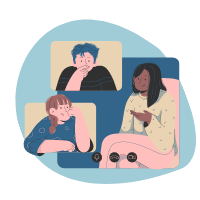 Integrate 3rd Party Telehealth
While therapyzen offers it's own telehealth services, you may already have a provider for virtual/remote therapy sessions. Now you can include your 3rd party meeting links in your Virtual Location settings so your appointment reminders and client portal have your 3rd party meeting links. If you use therapyzen's telehealth alongside a 3rd party service, we've got you covered as well!
Now Introducing: Auditor Role
For those of you working with external auditors who need access to your account, we have created a role specifically for them free of charge. Add a new staff member with the role, Auditor, and they will have limited access to your therapyzen account with sufficient privileges to carry out clinical audits at any time.