The client portal is undergoing some significant changes as we are working on some cool new features to give your clients more options to engage with you. The goal is to let your clients accomplish more on their own, without your help or the need to contact you. Here's a quick list of the features currently being worked on as well as a sneak peek at some of the preliminary work.
New features coming to the client portal very soon
Clients will be able to view clinician availability and schedule appointments.
Clinicians will be able to set their appointment availability in TherapyZen.
Clients will have the ability to pay invoices online using the portal
Clients will be able to store and update their credit card information in the portal
By directing new clients to the portal from your practice website, they will be able to create a portal account on their own.
Clients will be able to upload attached documents in the portal which clinicians can access in TherapyZen
Clinicians will have the ability to print the completed client intake, partially or all intake information.
Setting your availability for appointments
To give your clients the ability to schedule appointments using the portal, we must first be able to show them when you are available. Here is what the availability settings are looking like at the moment as we continue to build this process out.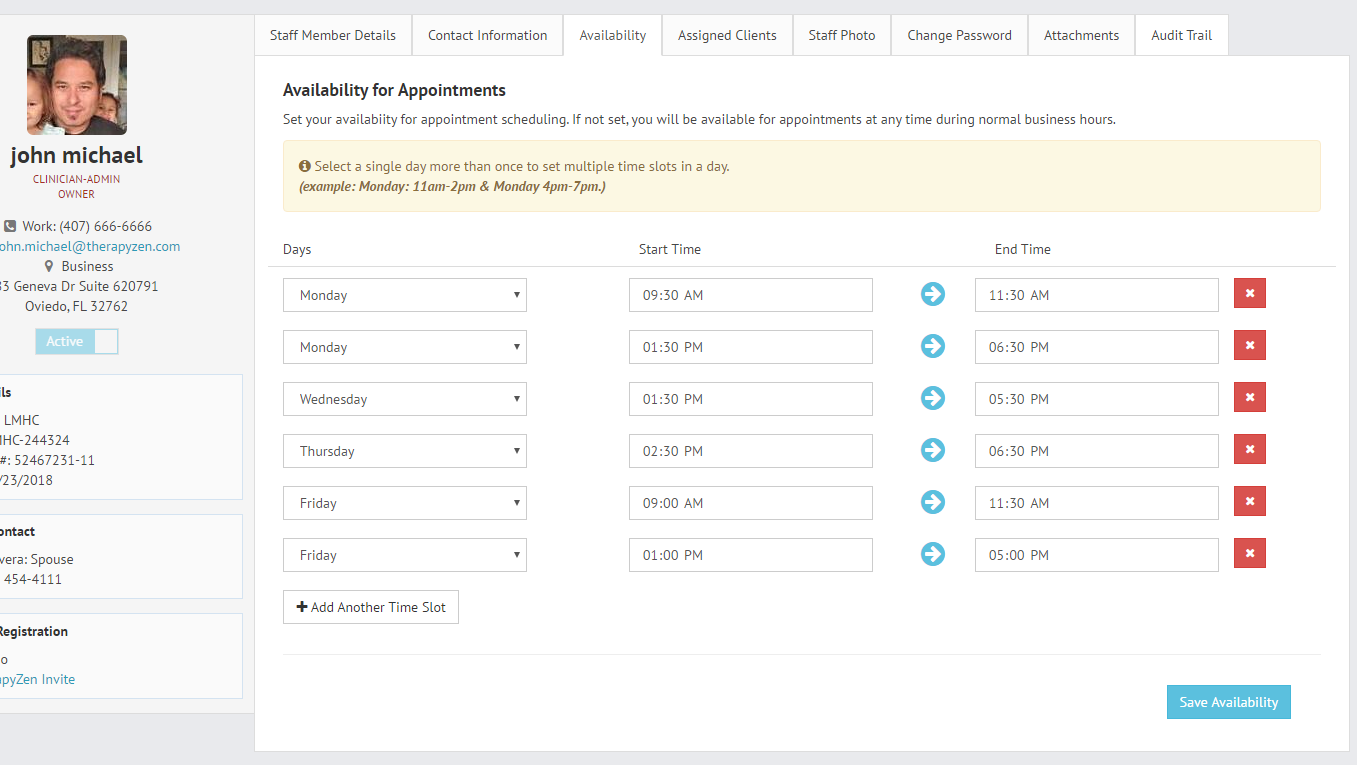 One of the nice touches we're adding here is the ability to schedule more than one block of available time in any given day. You'll notice that the clinician here is giving themselves room to break for lunch on Mondays.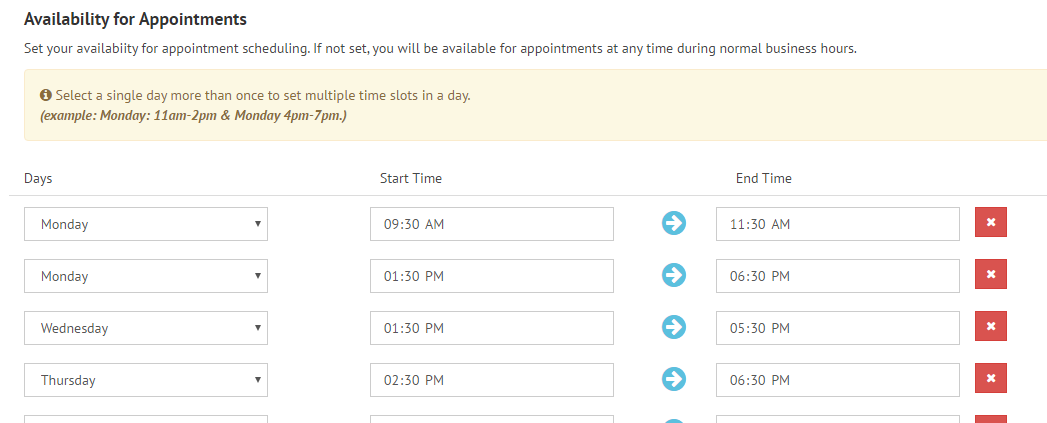 Letting your clients pay invoices online using the portal
Giving your clients the ability to prepay for sessions is a big deal. It will take more of the administrative burden off of you and is a great time saver. With our recent integration with Stripe, we are extending the payment processing tools over the portal exclusively for this purpose. Here's a quick peek at the client ledger being available in the portal for the client to review and make a payment.
We'll keep you posted on our progress and can't wait to get this out for you and your clients to use, so stay tuned!