Secure file sharing is an essential part of client engagement and communication. Not only is it convenient, it can streamline your work processes by removing all the clutter that comes from working with a mountain of hard copies. We recently upgraded how the Attached Documents feature works in TherapyZen and we think you'll get plenty of use out of it!
How clients share docs with the clinician
For your clients using the client portal, the attached documents section has been added as a new tab found at the top of the client profile. Once your client uploads a file, it is immediately available for download by the clinician.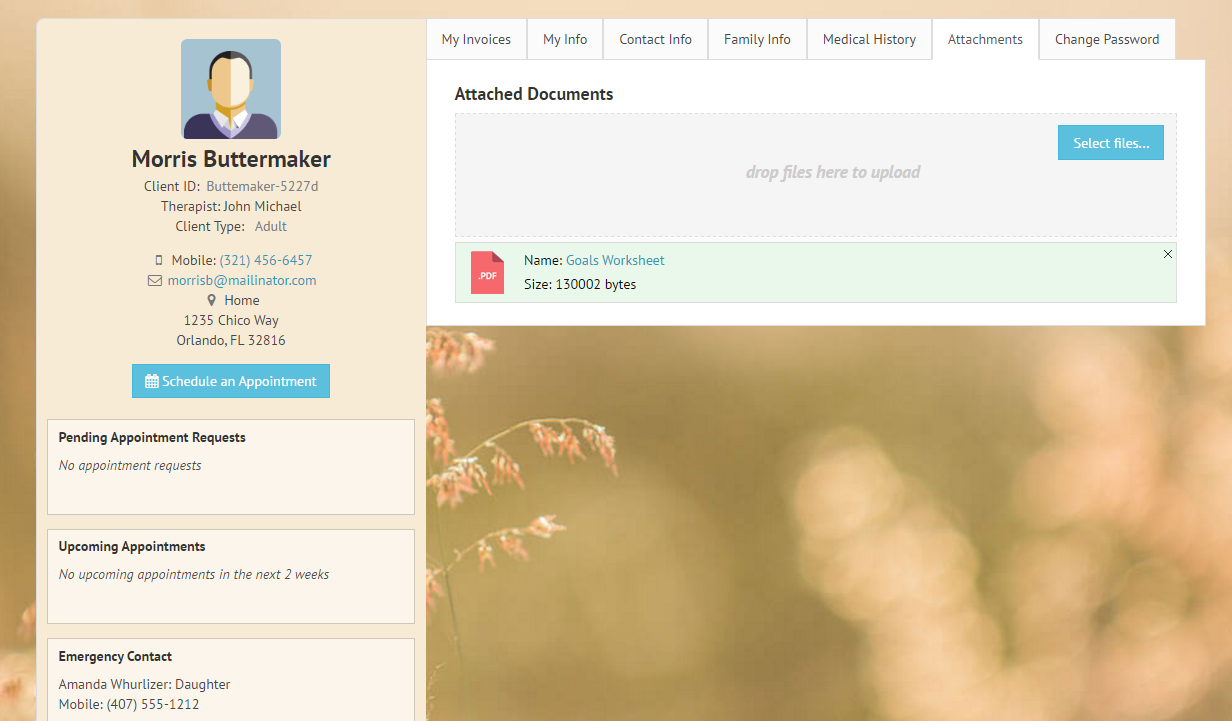 Sharing docs with your clients
On the flip side, clinicians wanting to make files available to clients is accomplished just as easily, however we've added a nifty privacy feature for sensitive documents that you don't feel a need to share with your client.
From the client profile, simply attach documents like you normally would, however you will now see that an uploaded file has been set to 'private' by default. The little lock icon helps provide a visual indication as well as the legend now included at the top of the attachments section.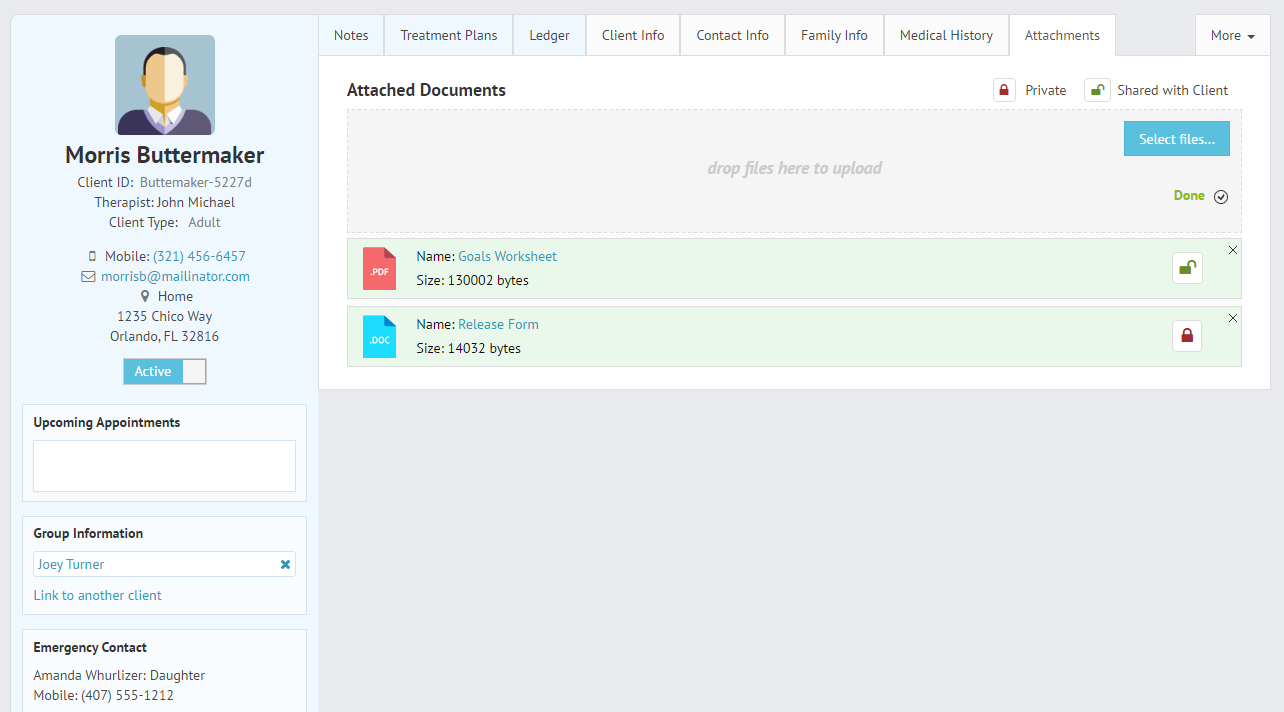 Simply click the lock icon to toggle visibility with your client, it's that easy. A Red Lock will display for a private, unshared document and a Green Open Lock will display for a shared document available for download by your client.

We're very happy with how this feature came out. As always, thank you for the feedback and suggestions gang. Keep them coming and we'll keep cranking them out! 🙂
The TherapyZen Team