We're so happy to announce the release of our latest version of therapyzen!
We've taken our best ideas, layered in a year of customer insights and feedback, and put together the version that will open up a world of possibilities.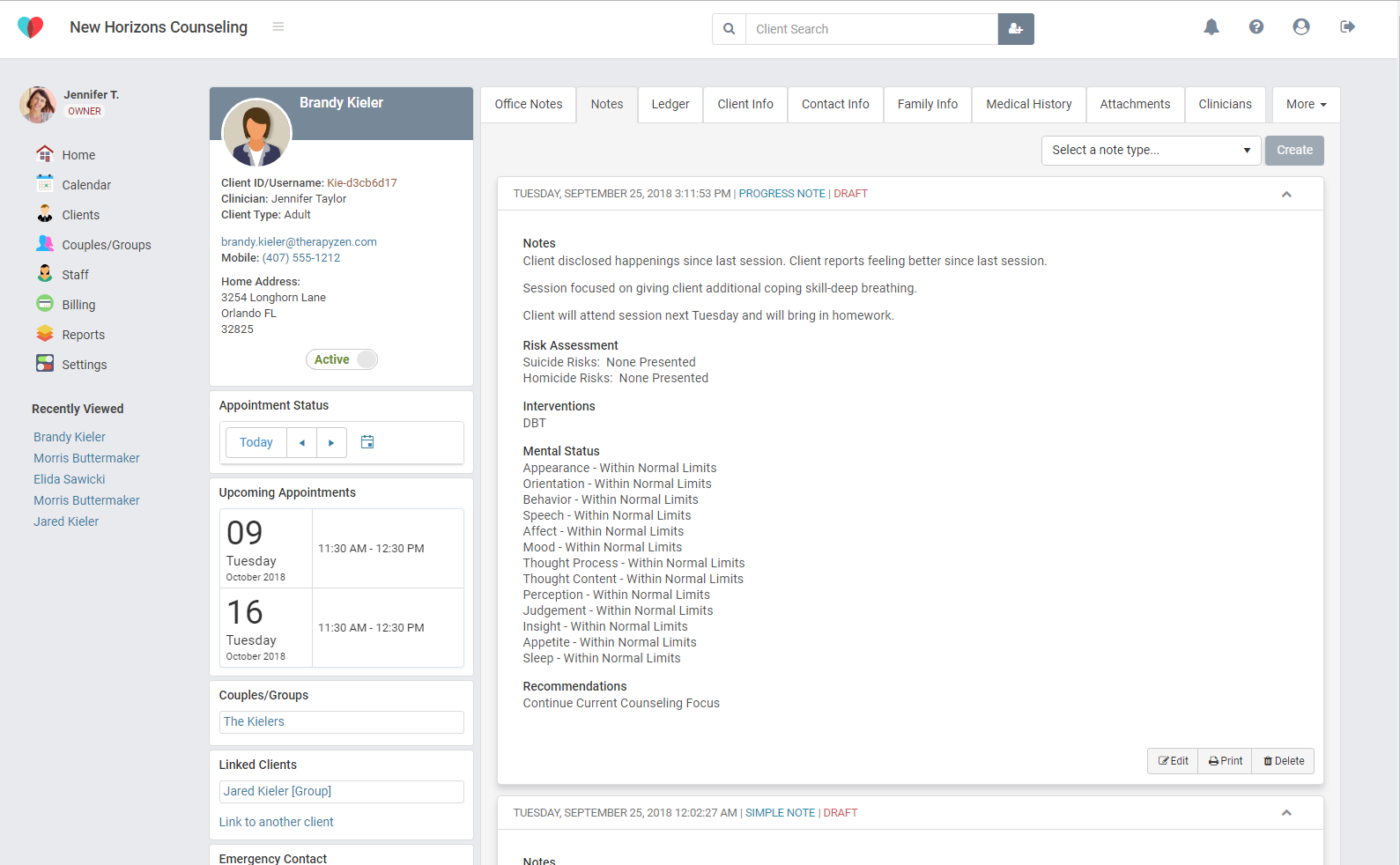 ---
A new foundation for our future road map.
Reworking the underlying architecture of therapyzen is definitely the least glamorous of all the enhancements that we've made, but it's one that we're very excited about. We've dissected a year's worth of usage trends to figure out how to store and deliver your data most efficiently. This is a big deal because most software companies wish they would have done a long time ago. We're glad that we took the time to do it now.
What does this mean? It means that therapyzen is faster…much faster. Not only will you notice immediate performance improvements, but with the much more flexible architecture, we can use your data to bring you tons of cool features and more robust reporting moving forward.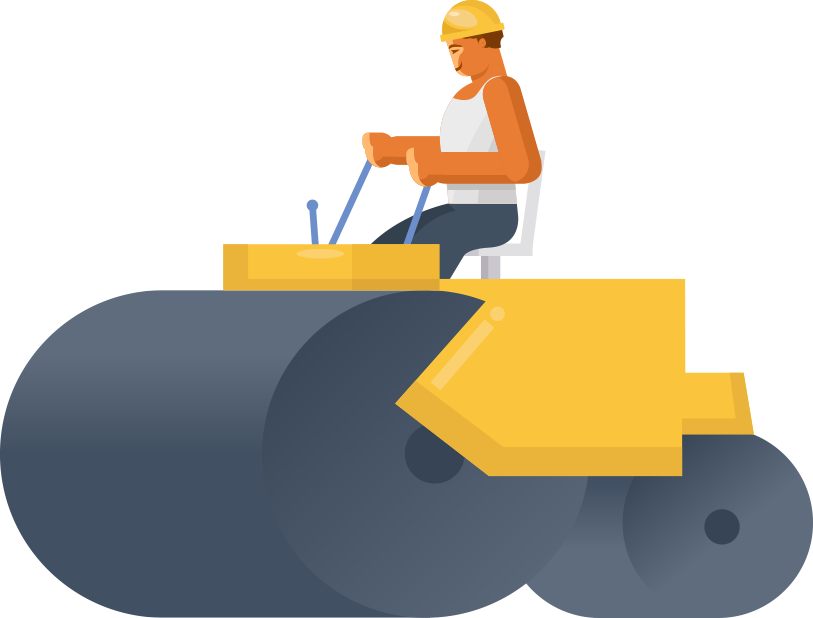 ---
A fresh new design that really shines.
As much as we liked our original design, we knew there was room for refinement. Our design team worked like crazy to bring you a fresh new look for TherapyZen and we couldn't be more pleased. We have put emphasis on the things that matter and less emphasis on those that shouldn't distract you.
Our branding is also new but stays true to our original vision by emphasizing that we love what we do. ❤ It's always fun to see a company's identity start to really evolve. This version is definitely a big part of that evolution.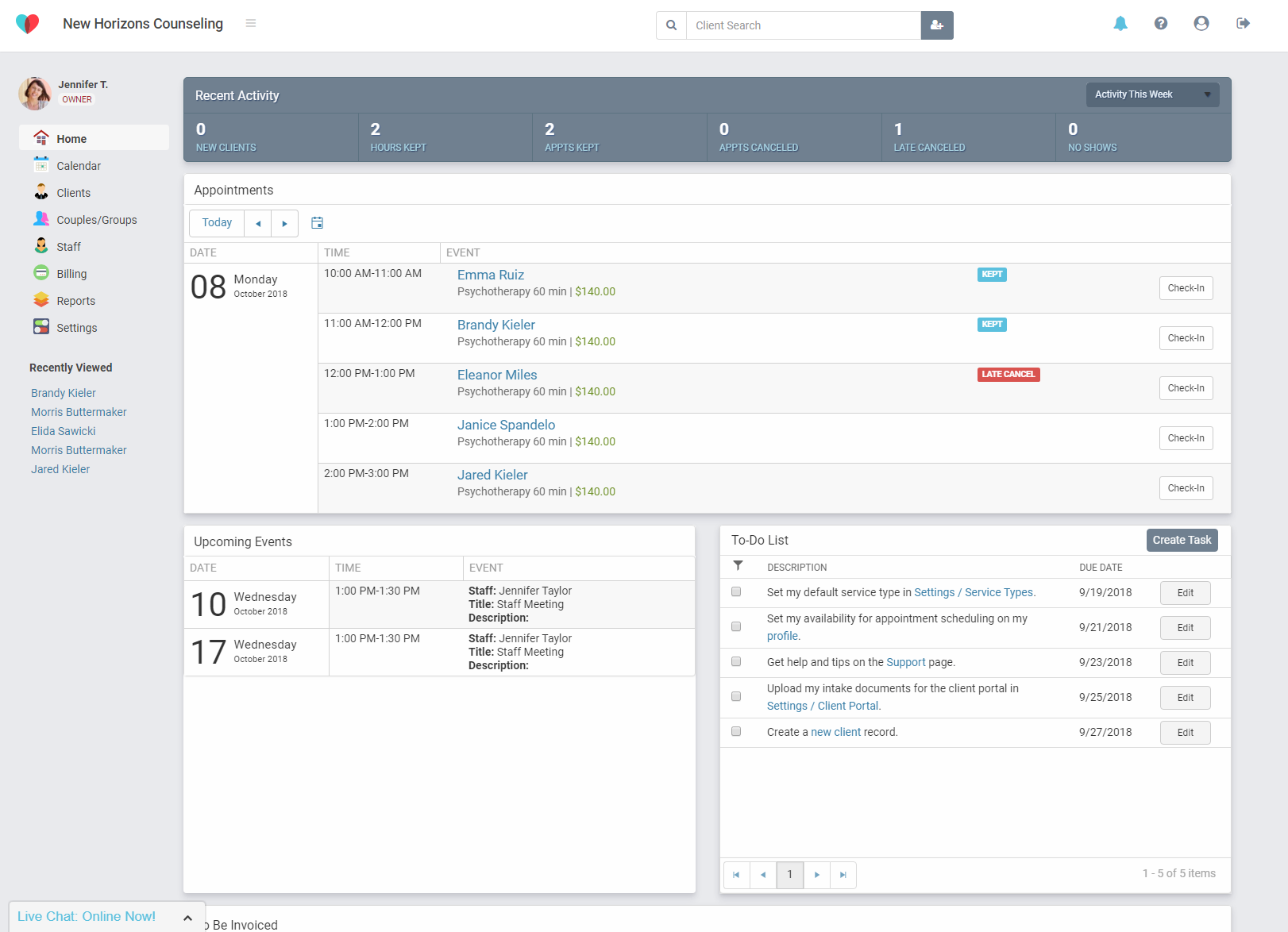 ---
Create your very own notes templates and custom forms.
No two practices or clinicians are the same so we can't expect you to all take notes the same way. You made it abundantly clear that you need the ability to create your very own therapy note templates. Not only can you create your own notes templates, additionally you can create any type of custom form for your client records.
We took our popular custom intake form builder and made it even better. Now you can use it to create your very own notes, treatment plans, evaluation forms, and much more. This also makes therapyzen a perfect solution for those practicing disciplines outside of mental health. Whether you practice occupational therapy, speech therapy, physical therapy, or social work, therapyzen is now flexible enough to cater to all disciplines.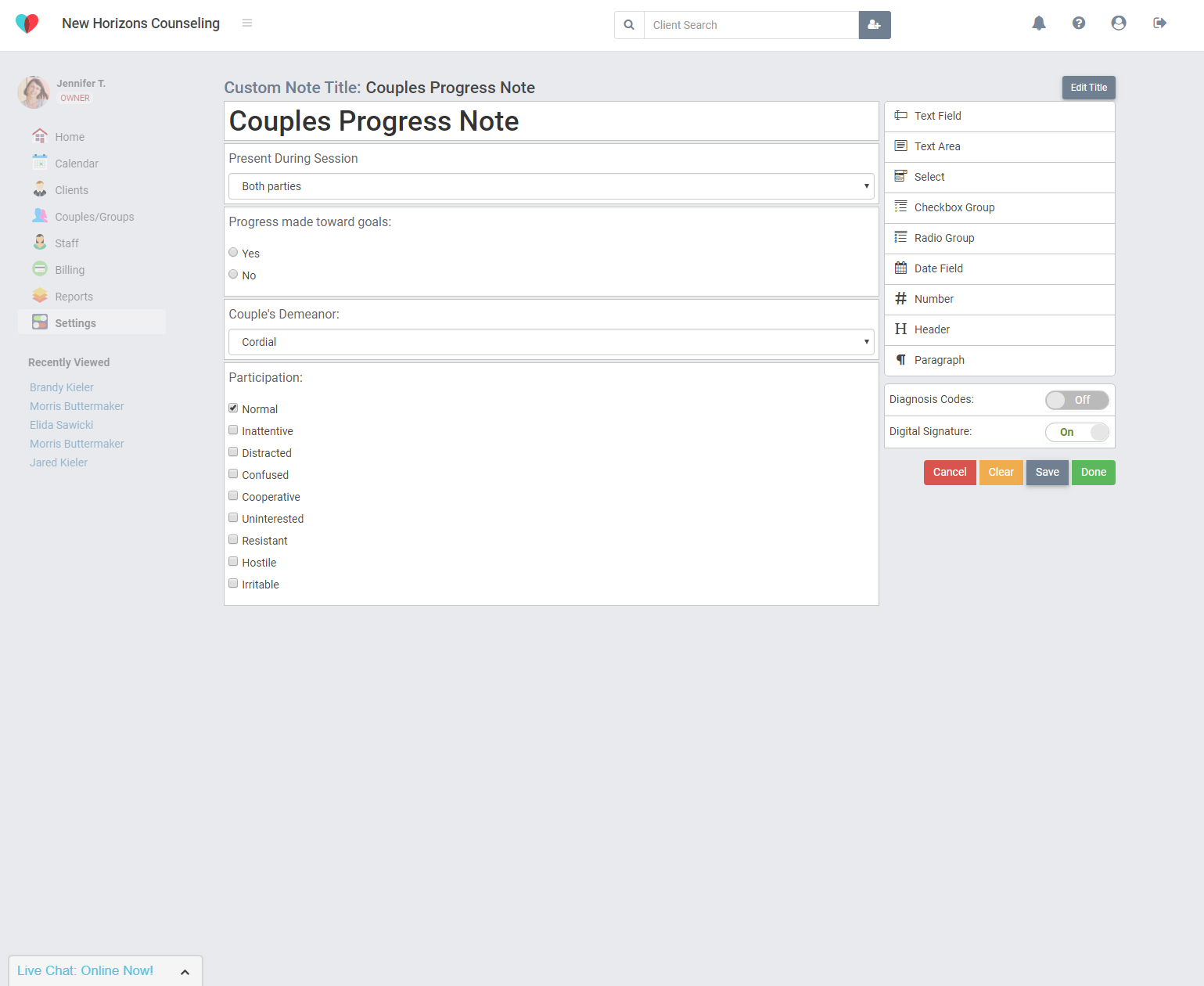 ---
Therapyzen is now international.
We're making new friends all over the world now that therapyzen is available internationally! With new cultural and regional settings, TherapyZen will now work with international addresses, phone number formats, and currencies. We are also GDPR compliant which means that we've taken all of the necessary steps to protect your data no matter where you operate.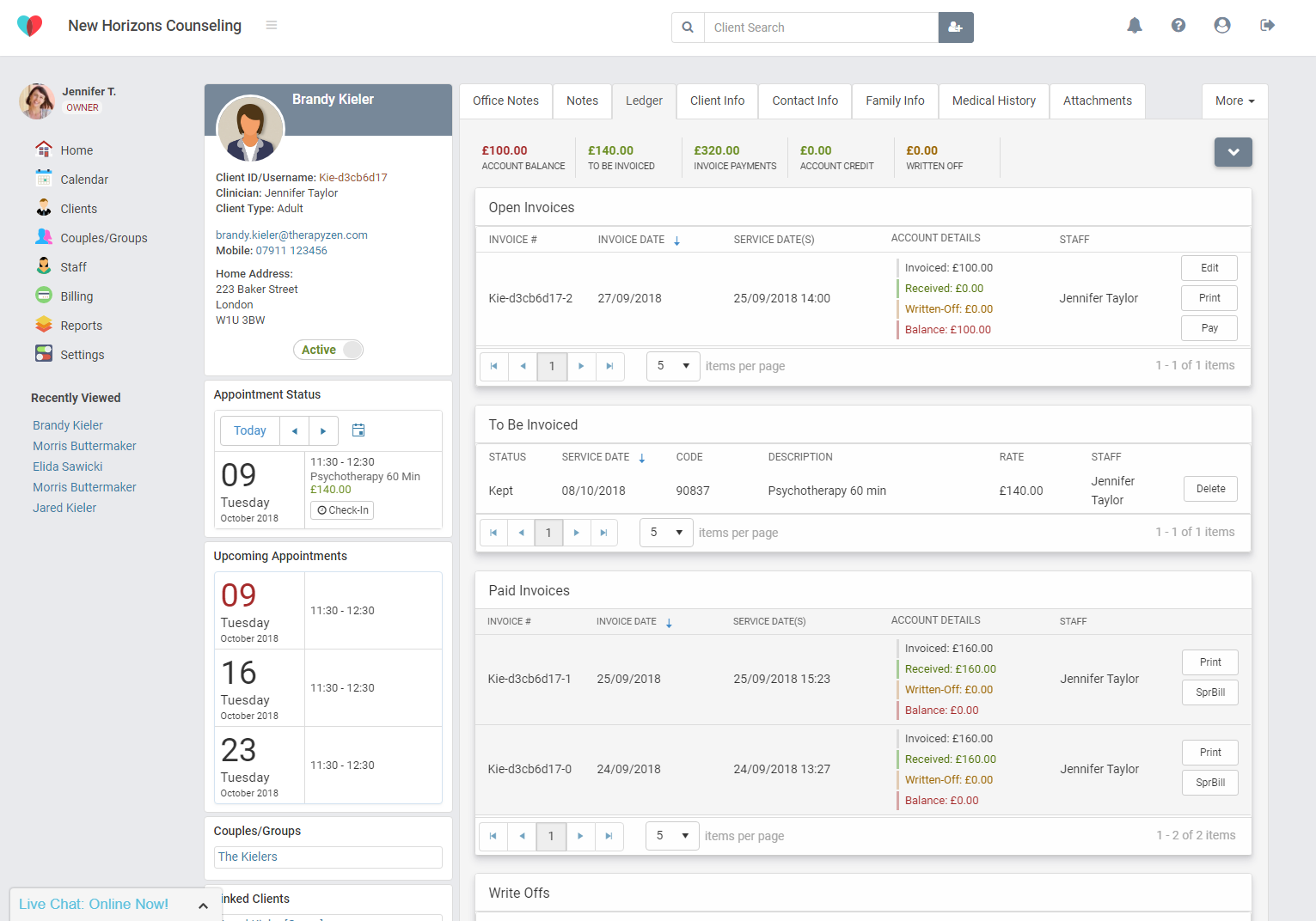 ---
A solution for specialized practices that use 3rd party payers and scholarships to pay for treatment.
We're proud to be the first solution to offer payment features created for specialized care. If your practice helps special needs clients paid for by scholarships or 3rd party funds, we've built a payment system that keeps things simple for you. We keep track of any invoices that should be billed to a 3rd party and provide flexible billing reports to help you keep things organized.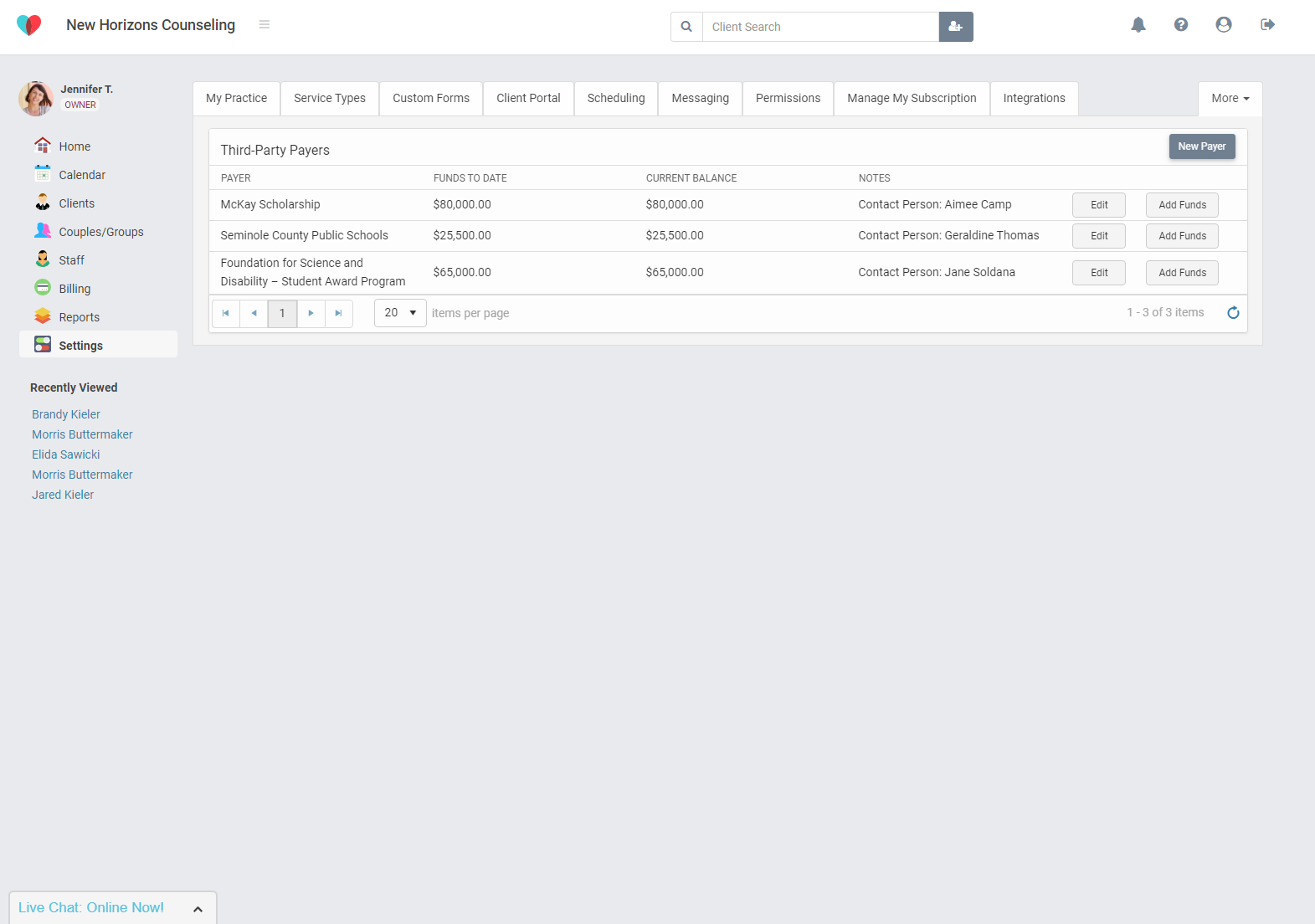 ---
We enhanced time zones for traveling and remote clinicians.
For clinicians providing services remotely or traveling from time zone to time zone, we're here to help. We've incorporated more time zone settings into your availability and office locations to make sure that you and your clients are always in perfect sync no matter your location.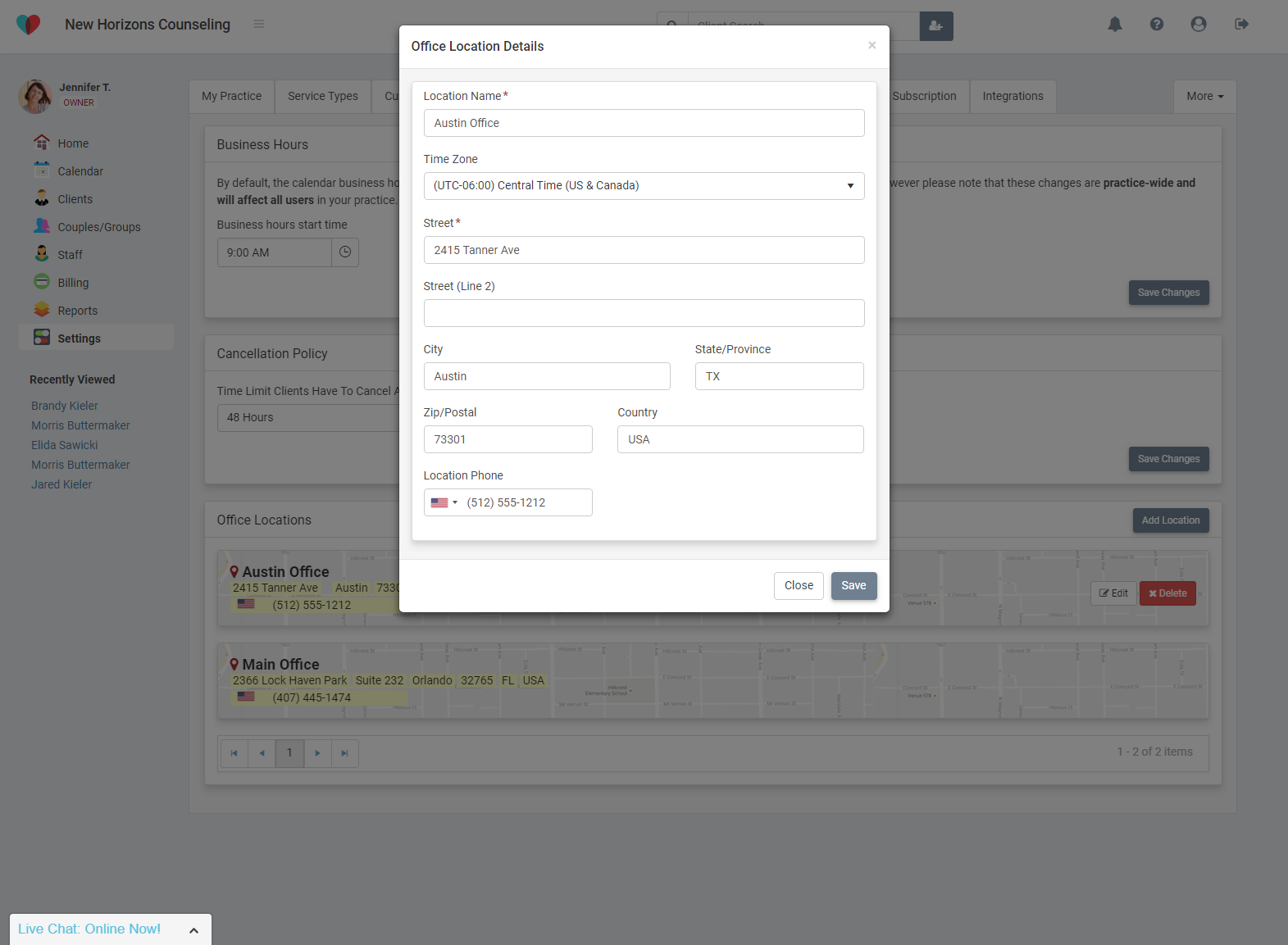 ---
Not only is TherapyZen simple to use, our pricing just got simpler too.
Like everything else we do, we decided to make our pricing simpler as well. Here's what you still get with your monthly subscription of therapyzen:
Free non-clinicians now and forever
Unlimited client records
Unlimited notes and appointments
Free use of our client portal
Free SMS and email appointment reminders
Unlimited attachments
There is no upsell or premium features with therapyzen. Pay your monthly subscription and get access to all the features!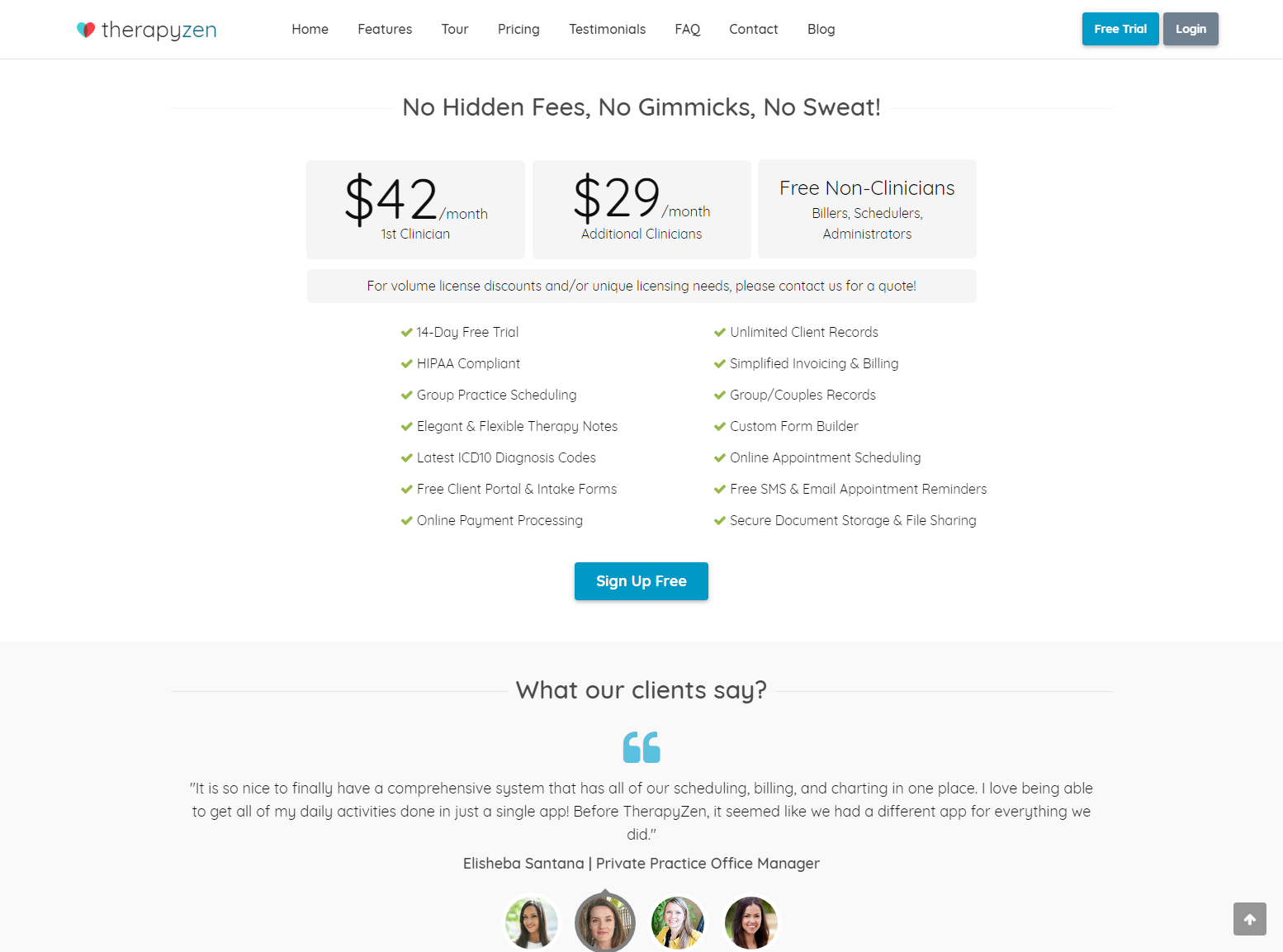 ---
Try therapyzen for free today, no credit card, no obligation, no sweat.