We're happy to announce that our therapyzen integration with Stripe for easy credit card processing is here! We made our announcement just a couple weeks ago that payment processing was in the works and it just went live today. We're super excited to have this sweet feature crossed off our checklist of to-dos!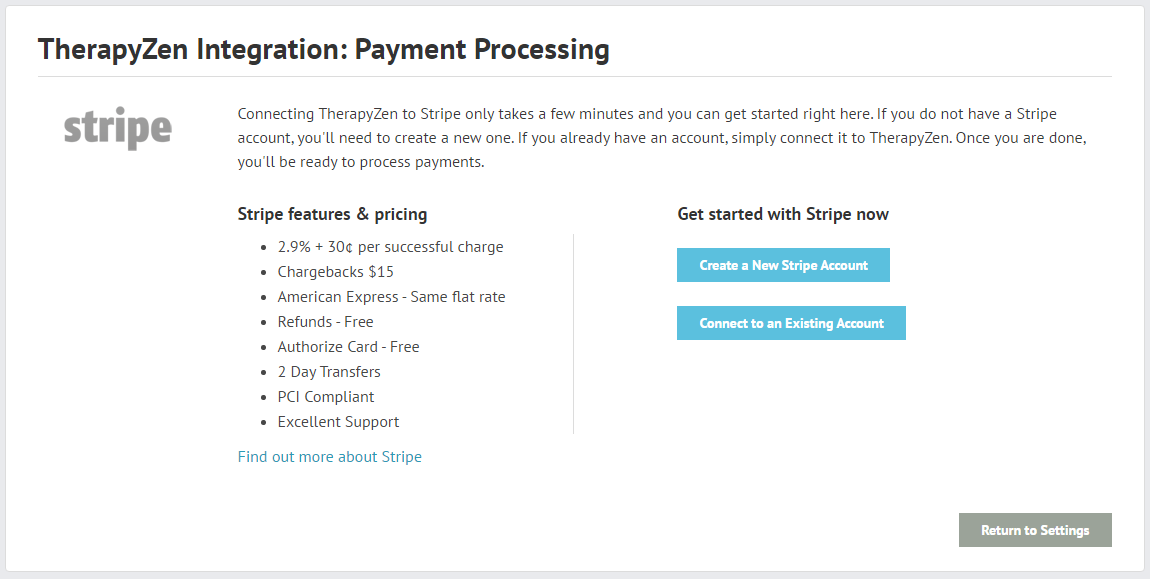 Why did we choose Stripe for credit card processing?
Stripe is ridiculously easy to setup period. Whether you need to create a new Stripe account or connect therapyzen to your existing account, Stripe has done a wonderful job of making it simple to get started. Stripe is also known for having some of the fairest processing fees per transaction so we wanted to make sure therapyzen users are avoiding unnecessary costs for PCI compliance. Visit Stripe's pricing page to view a full summary of their fees and benefits.
How to get started and more help is on the way
To get your Stripe account setup or connected, simply navigate to your practice settings and go to integrations. Find the Stripe integration widget and click 'Setup' to get started. You'll be provided with the options to create a new Stripe account or connect your existing account to therapyzen.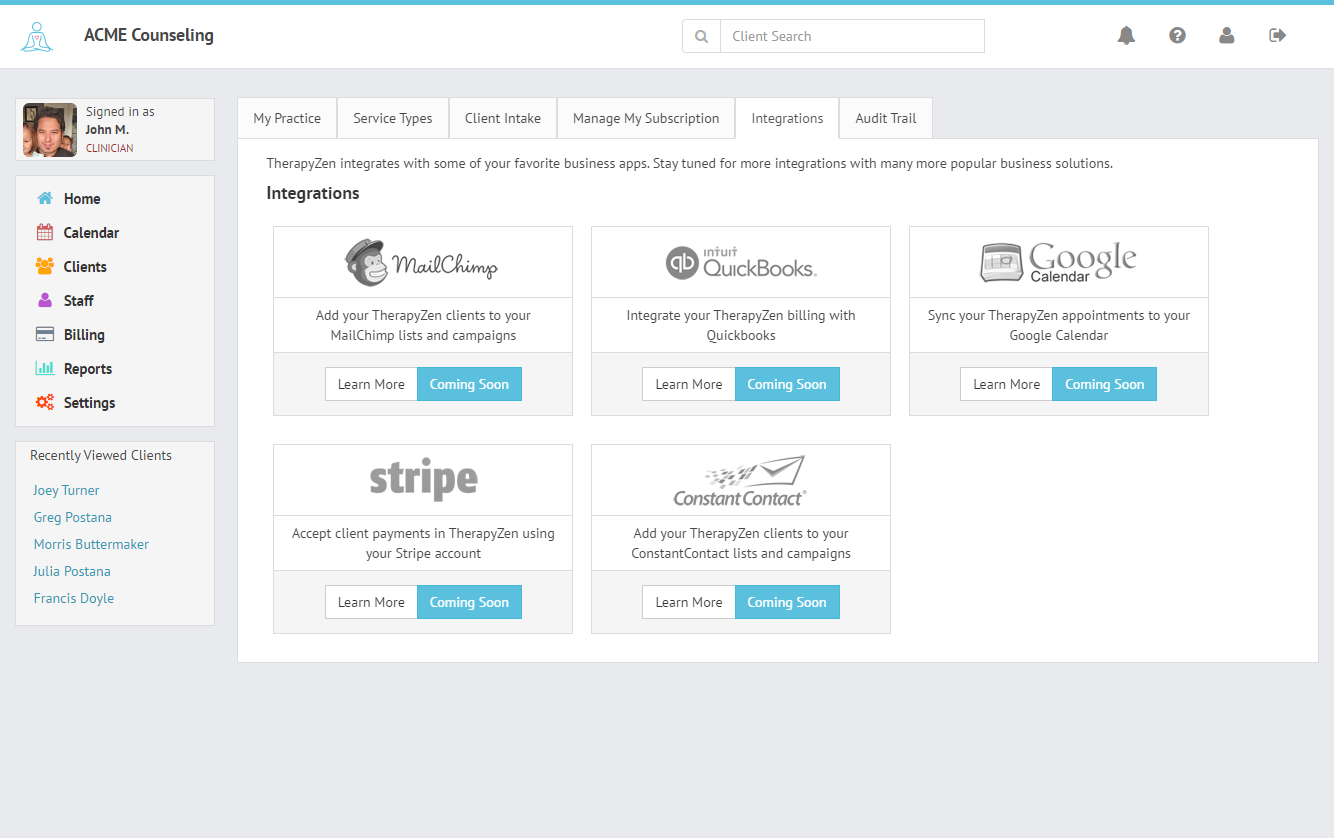 Once your Stripe setup is complete, you'll now be able to keep a credit card on file for each of your clients as well as use that card to pay outstanding invoices. If the client's card needs to be updated at any time, simply update the card information here as well.

Clients with a stored credit card on file will have the Stripe card available as a payment option when applying a payment to an invoice in therapyzen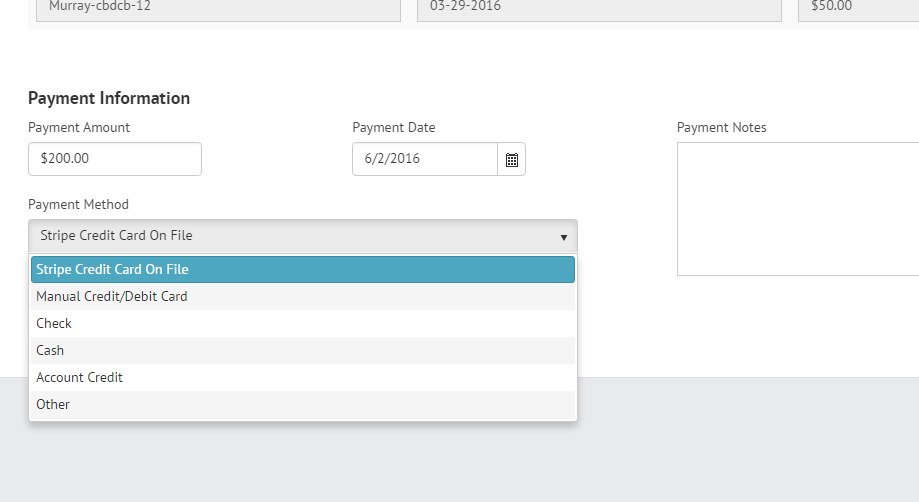 We have some instructional videos being produced this week to assist you if you need help, but in the meantime, drop our eager support team a line if you need any help!